Silence
By
Becca Fitzpatrick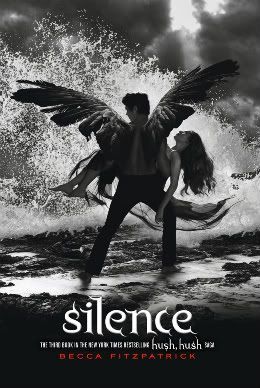 Silence by Becca Fitzpatrick is the third book in this epic series. It will leave you begging to know what happened next
Where has Nora been?


Why can she remember?

Patch will do anything and everything to protect Nora.

Faced heart-wrenching tests of betrayal, loyalty and trust will his decision be their downfall
As Nora returns home to find that things are far from how she left it. Her mum may be happy to have her back but can the same be said for her mum's new boyfriend.
As she struggle to settle back into the life that she remembers. Nora knows that there is something or someone that she should remember but the memory is just out of reach. Will Nora remember before time runs out?
Or will the villain who holds the power shatter everything they have worked for, including their love?
Rating
: 4 stars
Book:
Silence
Author
:
Becca Fitzpatrick
Avalible at:
amazon, Kmart, Target, Big W